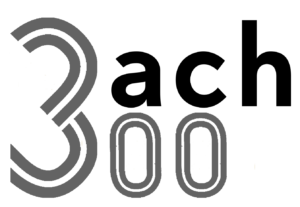 300 years ago this year, one of the most fruitful collaborations in history began – Johann Sebastian Bach became the 'Thomaskantor' and director of music in Leipzig. Third choice for the post, Bach was often far from happy with his conditions there. Nevertheless, the works he produced for the church over the following 27 years have become a cornerstone of western cultural heritage.
Our BACH300 series will follow Bach's fascinating journey through his years in Leipzig, performing cantatas from his annual cycles as well as the larger masterpieces.
The series starts with a bang: with his Magnificat, written for Christmas Day 1723, the powers that be were surely reassured that they had been 'third time lucky'. We bring this thrilling work, alongside two cantatas, to UK audiences in London (7 December) and Nottingham (9 December):
The furious opening of the cantata 'Wachet! Betet! Betet! Wachet!' [Watch! Pray! Pray! Watch!] must have put the fear of God into the listening congregation, with the trumpet of the Angel of Doom raining down Judgement Day chorale tunes upon their heads. That fear is replicated in the shuddering opening of 'O Ewigkeit, du Donnerwort' [O Eternity, you Word of Thunder], as Fear and Hope enact the final battle together.
---
BACH300 Concerts