The first three performances of St Matthew Passion in April 2023 are complete and we take a brief pause, before returning in June to perform in Leipzig, Stour & London.
Performing this totemic masterpiece for Easter Week in significant locations has been a privilege for us as a group. Bach's spirit lives on in Weimar, guiding our Good Friday performance, and our own spirit was both born and nurtured in Snape Maltings & Trinity College, Cambridge almost 15 years ago.
Rehearsals
Our journey with St Matthew Passion began in March 2023 when we were invited to work intensively on the piece for a week's residency at Snape Maltings. Rehearsals with orchestra continued in early April, this time in London, where we weaved the character and drama of our instrumentalists into the telling of the Passion. These sessions were a dream and set us up for the first trio of performances.
We were invited to take part in BBC Radio 3's In Tune programme, performing live in the studio. This programme is available to listen again until early May 2023 – our appearance is from 1:21:30.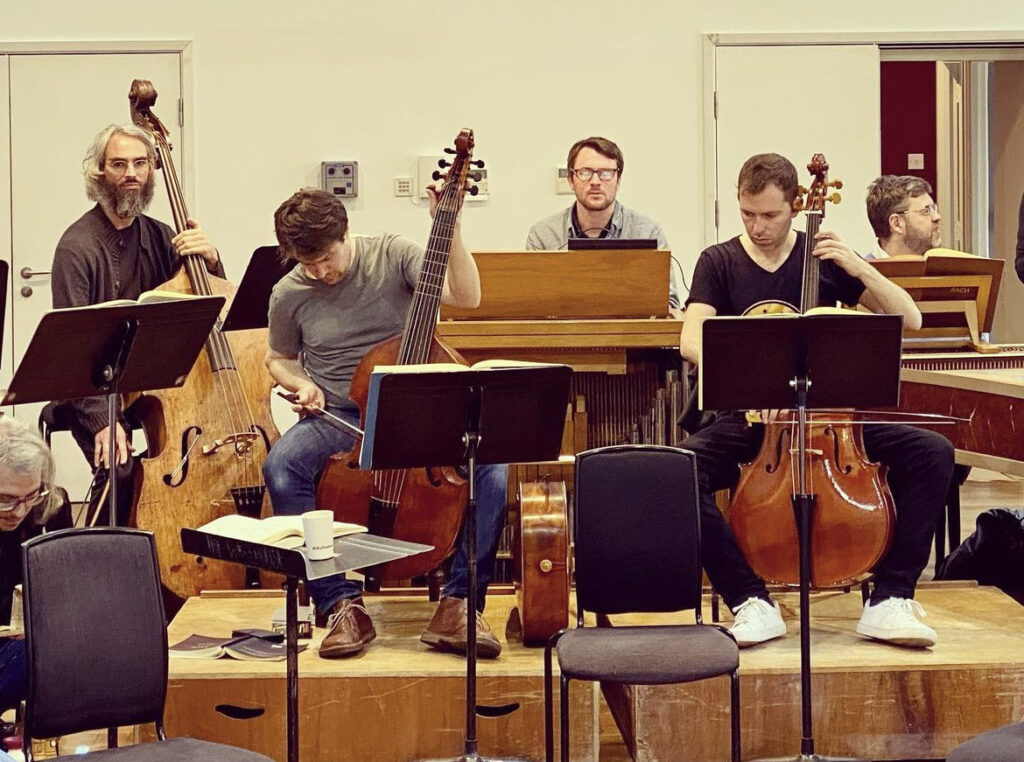 Good Friday – Weimar
Then we hit the road. First stop was Weimar, after a day of travel by air, land and sea. Having worked with Thüringer Bachwochen before, we knew this would be a special experience. We were not prepared for the outpouring of warmth from the audience in Bach's Herderkirche – a 10-minute ovation on Good Friday.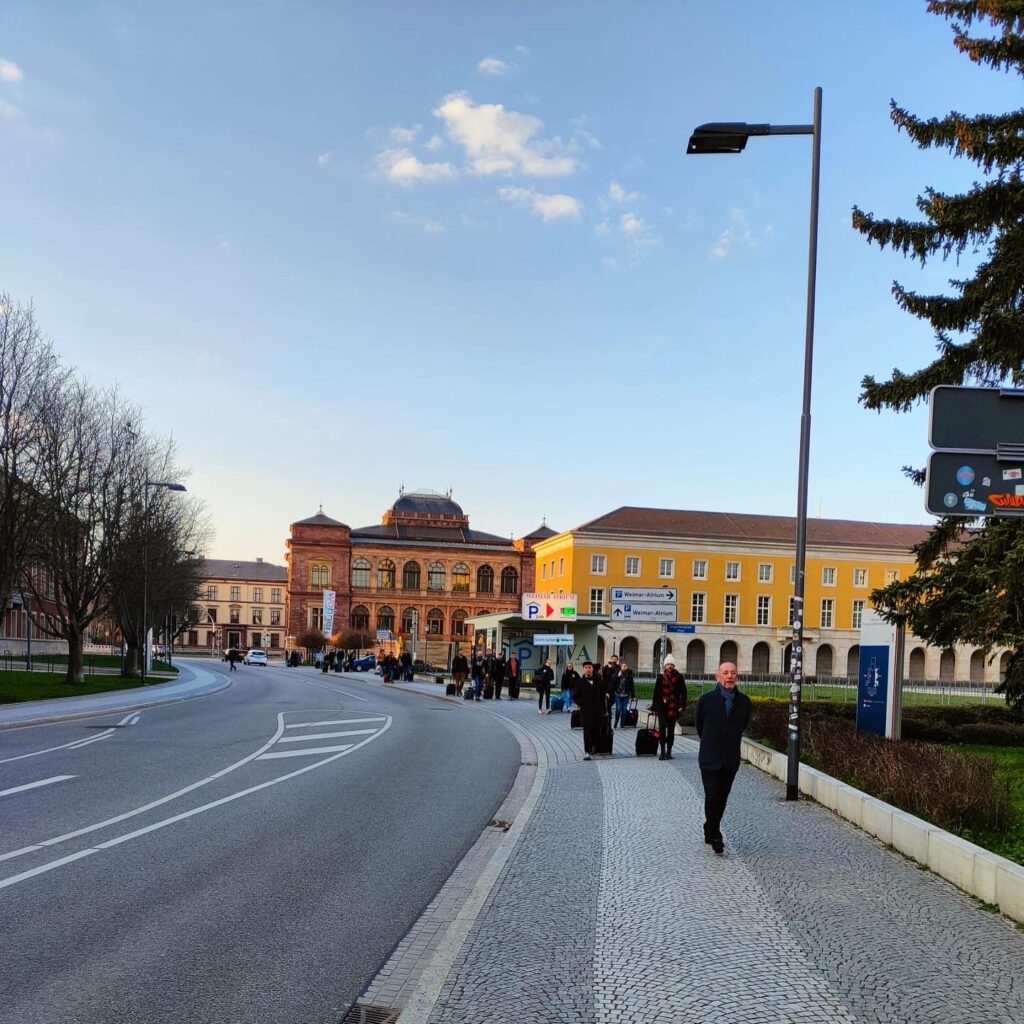 Easter Sunday – Snape Maltings
Planes, trains, ferries and automobiles united to get us back in time for an early start on Easter Sunday and our journey to Snape.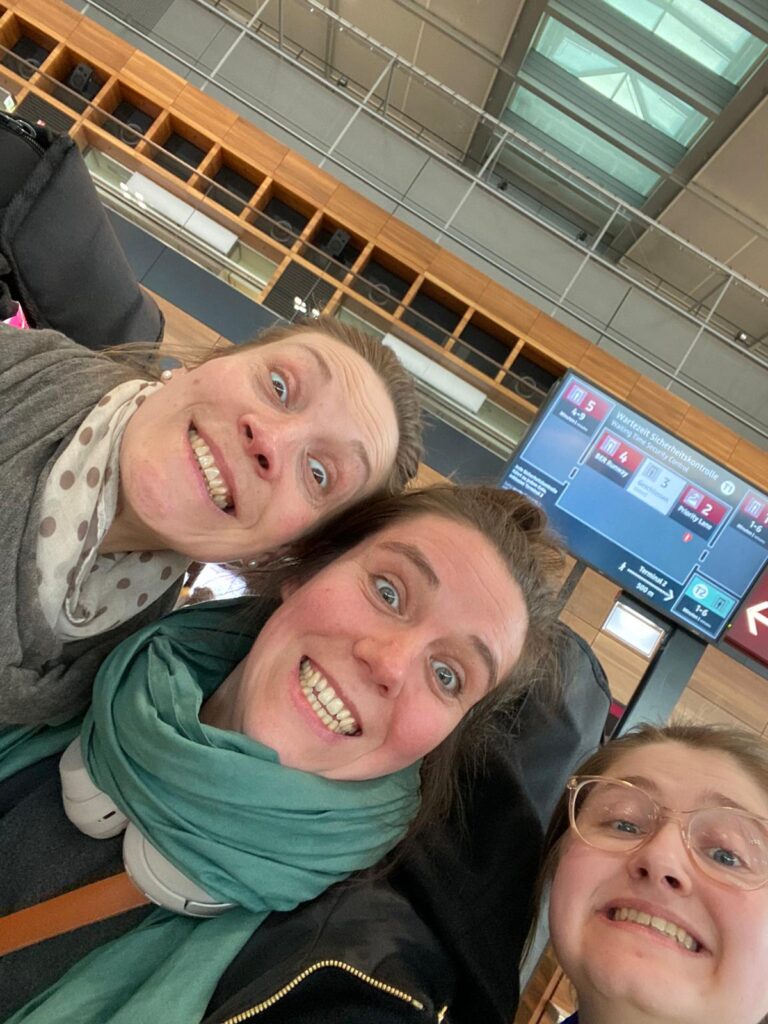 The audience in the jam-packed Snape Maltings Concert Hall felt like active witnesses of the Passion. Having rehearsed so intensively in that space, it was a joy to return with the complete work and we were deeply grateful for the reception and words of thanks following this special performance.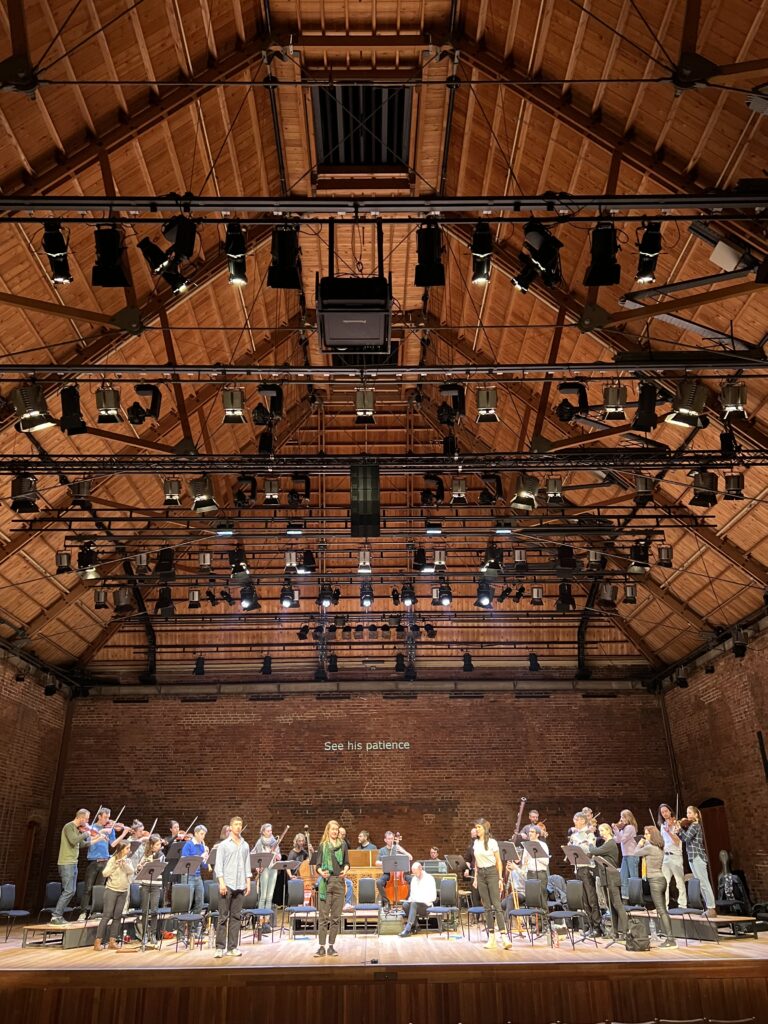 12 April – Cambridge
We returned to Trinity College Chapel on the Wednesday after Easter. Again, a capacity audience joined us to experience this extraordinary work and we were grateful once more for the warmth and appreciation which followed the performance.